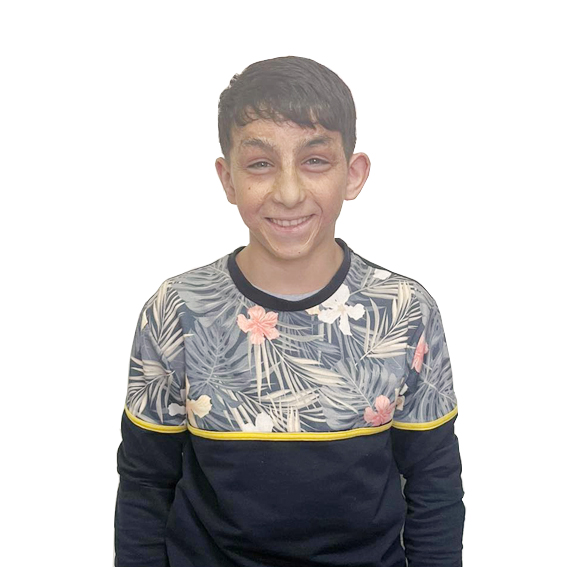 Hrachik Sargsyan
June 19 , 2008
Hrachik is a school boy and attends drum (dohol) lessons. He lives with parents, grandparents, 3-year-old and 14-year-old brothers. The family is engaged in agriculture. Monthly Hrachik gets 37,000 AMD pension. Total income of the family is 150,000 AMD per month.
Address:
Village Tsovinar, Gegharkunik province
Tel.: (374) 93 373-600; (374) 93 114-059
Treatment Information
Diagnosis
Sequel of hematogenic osteomyelitis, growing zone arrest of proximal part of left femur, Coxa Vara, LLD 4 cm
With your timely support today, you will allow Armaveni Charitable Foundation to provide life-changing surgeries to more than 250 patients from Armenia, Artsakh, and Javakhk.
Intermediary bank:
Standard Chartered Bank
New York, USA
SWIFT: SCBLUS33

Correspondent bank:
Raiffeisen Bank International AG
Address: Am Stadtpark 9, 1030 Vienna, Austria
SWIFT: RZBAATWW

Beneficiary bank:
ACBA-CREDIT AGRICOLE BANK
SWIFT code: AGCAAM22
correspondent account n. 070-55.083.711 (DO NOT use as beneficiary account number)
Beneficiary name: "Armaveni" charitable foundation
Account number (USD): 220003351651001
(AMD): 220003351990000
Treatment Procedure
Reconstructive surgery to correct rotation and eliminate LLD
Treatment Duration
5 months
Prognosis
Elimination of LLD, restoration of gait
Treatment Cost
2970000 AMD
0 USD
0 EUR
Before the treatment