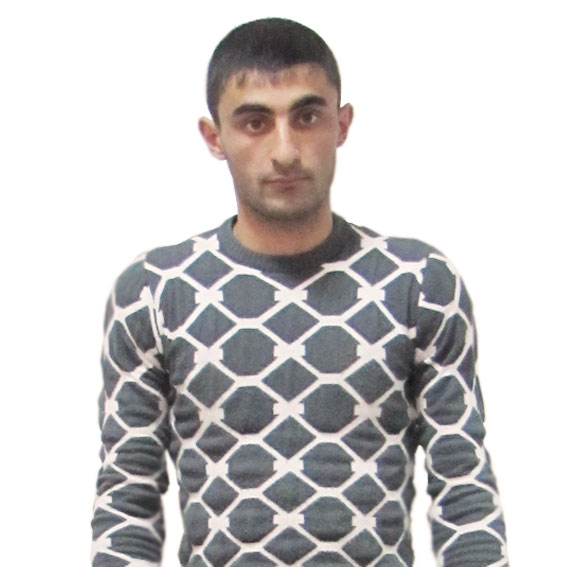 Sevak Sargsyan
December 20 , 1989
Sevak suffers from a severe trauma which he received beacause of explosion in NK. After the explosion Sevak underwent a recustructive surgery in the scope of our foundation. During the first stage of treatment his leg was lenghthened by 23 cm. Now Sevak waits for the second surgery for the final reconstruction. Now he lives with his parents, his brother and brother's family, they have 2 children. Sevak's brother is the only family member who has employment. Sevak himself receives 28.000 AMD disability pension monthly. After school Sevak took some copmuter cources, now he is unemployed.
Address:
Stepanakert, NKR
Tel.: (374)97 201-415, (374)97 242-996
Treatment Information
Diagnosis
Sequel of trauma(explosion).Shortening of left leg for 12cm.
With your timely support today, you will allow Armaveni Charitable Foundation to provide life-changing surgeries to more than 250 patients from Armenia, Artsakh, and Javakhk.
Intermediary bank:
Standard Chartered Bank
New York, USA
SWIFT: SCBLUS33

Correspondent bank:
Raiffeisen Bank International AG
Address: Am Stadtpark 9, 1030 Vienna, Austria
SWIFT: RZBAATWW

Beneficiary bank:
ACBA-CREDIT AGRICOLE BANK
SWIFT code: AGCAAM22
correspondent account n. 070-55.083.711 (DO NOT use as beneficiary account number)
Beneficiary name: "Armaveni" charitable foundation
Account number (USD): 220003351651001
(AMD): 220003351990000
Treatment Procedure
Elimination of LLD.
Treatment Duration
7 months
Prognosis
Reconstitution of limb length and function․
Treatment Cost
3630000 AMD
0 USD
0 EUR
Before the treatment