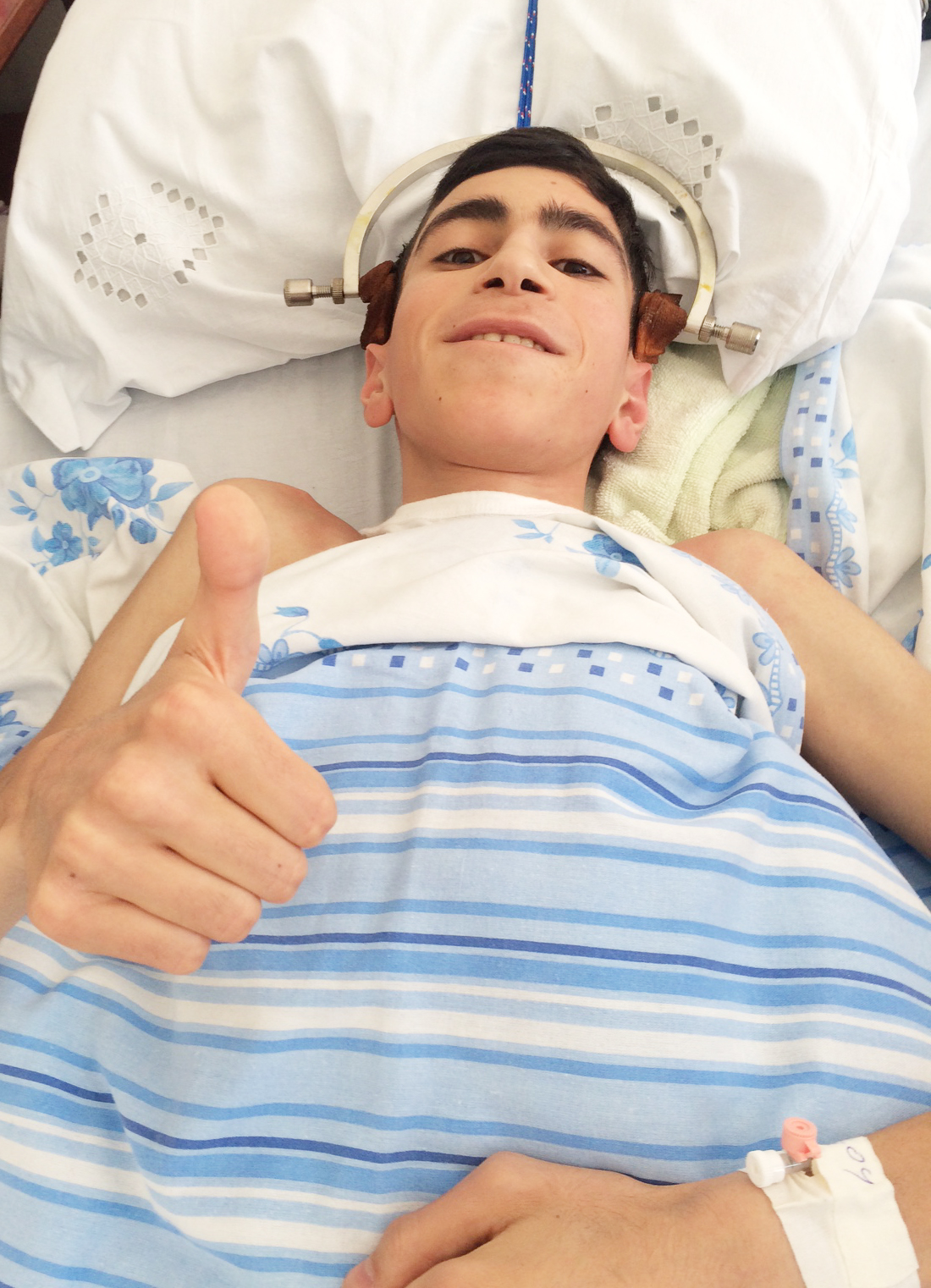 Narek Khachatryan
June 04 , 1999
19 years old Narek was suffering from a severe scoliosis. He lives in Sevan with his mother, who is unfortunately unemployed. The sources of household income are remittances from the relatives living abroad and Narek's disability pension.
Address:
Sevan, Gegharkunkik region, RA
Tel.: (374)93 979-638
Treatment Information
Diagnosis
Neurofibromatosis, right thoracic kyphoscoliosis of degree IV (The Cobb angle is 130 degree).
Treatment Procedure
Two-stage surgical treatment. 1st stage: Halo-femoral traction and gradual correction of the deformity; 2nd stage: Elimination of the rest of deformity by application of transpedicular implants.
Treatment Duration
2 months
Prognosis
Significant improvement of the situation; correction of the Cobb angle to at least 65 degrees (the worst scenario) the curve can be corrected up to 30 degrees and more in the best scenario.
Treatment Cost
4620000 AMD
0 USD
0 EUR
Sponsor
Yalkezian Foundation
Before the treatment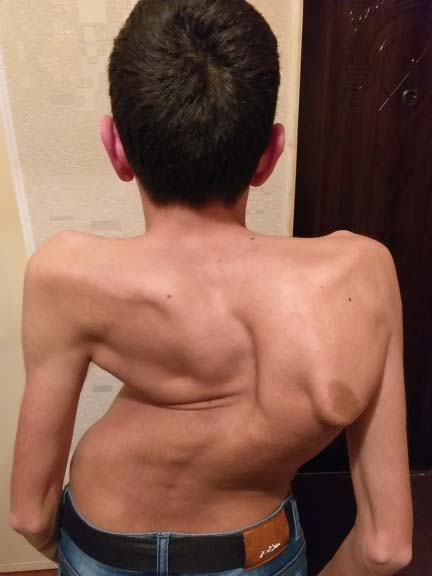 After the treatment