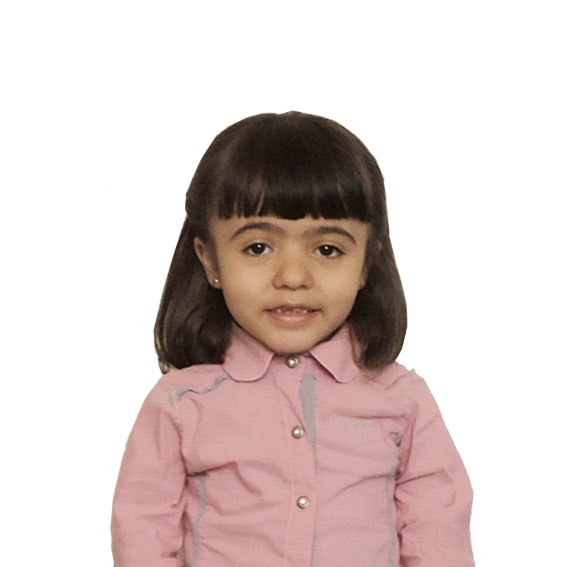 Mariana Melkonyan
April 17 , 2014
Mariana is a school girl. She studies well. She lives with her mother, grandmother and mother's aunt. Her grandmothers are retired. Mother works at the Gyumri Brewery. Monthly little Mariana gets 26,500 AMD pension. Total income of the family is 100,000 AMD per month.
Address:
73 Kamo Str., apt. 6, Gyumri, Shirak, RA
Tel.: (374) 77 531 731
Treatment Information
With your timely support today, you will allow Armaveni Charitable Foundation to provide life-changing surgeries to more than 250 patients from Armenia, Artsakh, and Javakhk.
Intermediary bank:
Standard Chartered Bank
New York, USA
SWIFT: SCBLUS33

Correspondent bank:
Raiffeisen Bank International AG
Address: Am Stadtpark 9, 1030 Vienna, Austria
SWIFT: RZBAATWW

Beneficiary bank:
ACBA-CREDIT AGRICOLE BANK
SWIFT code: AGCAAM22
correspondent account n. 070-55.083.711 (DO NOT use as beneficiary account number)
Beneficiary name: "Armaveni" charitable foundation
Account number (USD): 220003351651001
(AMD): 220003351990000
Treatment Procedure
She will undergo 2 stages of treatment to gain 14cm height increase. In each stage she will undergo a limbs lengthening surgery up to 7 cm by Ilizarov technique.
Treatment Duration
8 months
Prognosis
Height increase
Additional Notes
The cost for each stage of treatment is equivalent to 10,500 USD
Treatment Cost
5032000 AMD
0 USD
0 EUR
Before the treatment