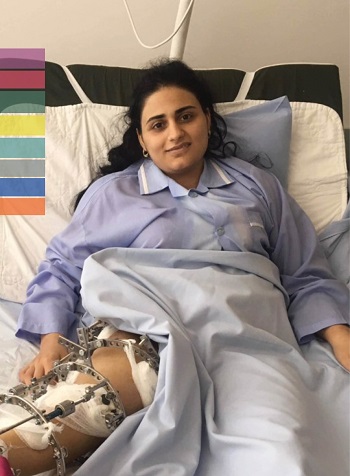 2018-07-12
It is our pleasure to inform that Meri Margaryan was successfully operated on 09.07.2018 with the financial support of Hi-AM Charity Foundation and YCLLR medical personnel! In the scope of our "Standing Tall" program this was her already third reconstructive surgery that will lead to her final recovery.

Meri was diagnosed with a congenital abnormality causing a 35-cm leg length discrepancy when she first joined Armeveni Foundation's waiting list in 2013. Her disease required a several-stages treatment for step by step limb lengthening. During these years she underwent two surgeries and her leg was lengthened by 16 cm so far. During this stage her femur will be lengthened by another 10 cm.

On behalf of Armaveni Foundation and Meri's family we express our deep gratitude to all those who made Meri's treatment possible!