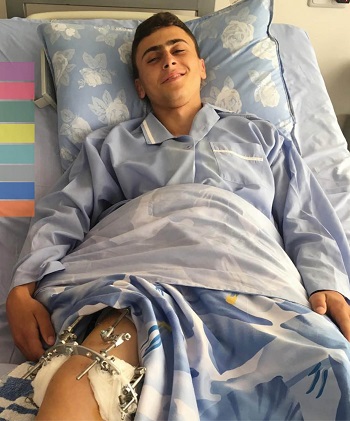 2018-07-09
We are very glad to inform that Karen, from Tavush region, was successfully operated on 05.07.2018! He was diagnosed with congenital hip dislocation with 6 cm leg length discrepancy. Karen will soon be discharged from the hospital to continue the outpatient treatment.

Karen's reconstructive surgery was cofinanced by Hi-Am Charity Foundation, Fund for Armenian Relief and Yerevan Center for Limb Lengthening and Reconstruction.

On behalf of Armaveni Foundation and Karen's family we express our deep gratitude to our donors for their support!