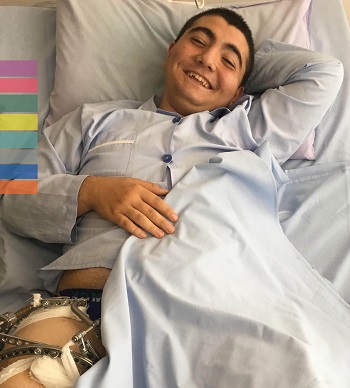 2018-07-04
We are very happy to announce that Martin, from the remote Shvanidzor village, becomes already 9th patient who benefited from "Armaveni Support Project" in the scope of cooperation with the Yalkezian Foundation!

Martin was diagnosed with congenital abnormality of limb genesis, congenital fibular hemimelia, shortening of the left leg by 21 cm. He underwent the first successful reconstructive surgery on July 2. After this stage is complete, Martin will need an additional surgery for full recovery.

On behalf of Armaveni Foundation and Martin's family we express our deep gratitude to the Yalkezian Foundation for their huge contribution in our "Standing Tall" program.