Our Vision
Poverty should not rob people of complete social lives and physical mobility when they can be Standing Tall.
Our Mission
Armaveni Foundation's mission is to make advanced orthopedic treatment accessible for people from low-income families in Armenia. Living in poverty greatly increases the rate of various diseases that disrupt the locomotive system. Our mission is to support these people in Standing Tall, with the ability to live complete, improved lives.
About Armaveni Foundation
Armaveni Charitable Foundation was founded in 2000. Currently, within the scope of our Standing Tall program, about 120 patients, mostly children, have received free medical treatment in Armenia, Artsakh and Javakhk. The overwhelming majority of patients have completely recovered or have significantly increased their standard of living and quality of life. Patients who have benefited from Standing Tall have started families, found jobs, and are now living full lives.
Our specific mission is to provide the disadvantaged with opportunities to build a dignified future. We believe that if everyone contributes to social programs in their own spheres of activity, within the limits of their possibilities and with a strong feeling of social responsibility, we can make Armenia a better place to live for all.
Armaveni implements the Ilizarov method of skeletal correction, which achieves stunning results consistently. This method provides successful treatment of both congenital and acquired disfigurements, including congenital hip dislocation, congenital clubfoot, osteomyelitis, and various forms of trauma.
Our Approach
Armaveni operates with full financial transparency to ensure donors that the entirety of their financial support goes to the patients in need. Donors rest assured that their financial contribution results in the direct improvement of the lives of their sponsored patients, as we document the results of surgery and its following care every step of the way.
Gayane Abrahamyan
2020-10-22
It is our pleasure to announce that one of our patients, Gayane Abrahamyan, has started her treatment with the financial support of Mr. and Mrs. Gene and Elka Nalbandyan.

Gayane was suffering from posttraumatic leg length discrepancy (LLD) by 9 cm, existence of foreign body (metallic plate).

On behalf of Armaveni Foundation and Gayne's family we express our deep gratitude to this wonderful family whos involvement in Standing Tall Program allowed us to treat already 3 patients.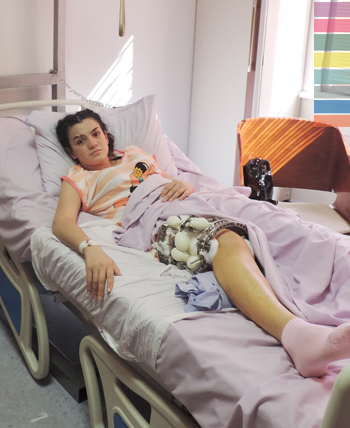 Tigran Arshakyan
2019-07-26
We are very happy to announce that the cooperation with the Yalkezian Foundation allowed us to perform another reconstructive surgery. This time our beneficiary is Tigran Arshakyan from Gyumri.

On behalf of Armaveni Foundation and Tigran's family we express our deep gratitude to the Yalkezian Foundation for their continuous support to our Standing Tall program!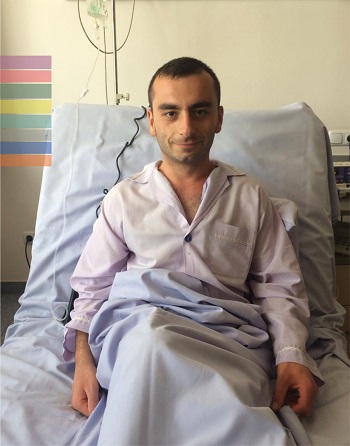 See More